"Laura was knowledgeable, friendly, and accommodating. I wouldn't trust the sale of my house to anyone else!"
Laura moved to Colorado from northern Virginia in 2005 with her husband, Denver native Snow Hudgins, and their two boys.
Stapleton, with its small-town community vibe, numerous parks, fantastic schools, mountain views, proximity to downtown, and quality housing offered the recipe for a happy life. The family jumped at the chance to settle here. Seven years and another son later, Laura joined New Perspective Real Estate to pursue her dream career as a REALTOR® helping others find their happy homes, in Stapleton and beyond.
With BA degrees in English and Communication Studies from the University of Virginia — and always eager to tackle new challenges, meet new people, and have fun — Laura explored a range of careers that ultimately led her to real estate. She has worked as a publicist, research analyst, chef, project manager, and teaching assistant. From this broad range of experiences, Laura has learned how to put people at ease, even in uncomfortable situations; synthesize and analyze piles of data and present them in manageable, easy-to-understand pieces; represent and advocate for her clients; organize and guide projects to successful completion; and practice patience and kindness while helping others reach their potential.
Most recently, she provided marketing services for NPRE. It was here — immersed in the world of real estate, a culture of excellent client service, and with a supportive and professional team of colleagues — that Laura found what she was looking for: a career that satisfies the creative and intellectual sides of her personality, quenches her craving to learn more about the city she loves, and — most importantly — allows her to help people navigate (and even enjoy) the home buying and selling process.
When Laura is not assisting clients, she enjoys hiking, camping, and skiing in the mountains, curling up with a good book, throwing the lacrosse ball with her family, and hosting impromptu happy hours with her friends and neighbors.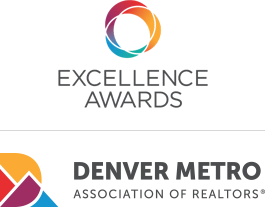 2013
Roundtable of Excellence Awards from the Denver Metro Association of REALTORS® are presented to top-performing agents based on total sales production.

Certified Negotiation Expert
The Real Estate Negotiation Institute is the world's leader in professional negotiation training for real estate professionals.